The diversity of Microsoft Dynamics 365 for Operations retail portfolio constitutes a strong foundation for the hospitality industry. An effective and reasonable system is provided with standardized solutions at numerous stages, such as product categorization, point of sale and distribution. However, hospitality industry requires much more than payment and sales-distribution processes. Restaurants, cafes, hotels etc. also have kitchens where production takes place and food production means quality and process monitoring in compliance with legal regulations.
Benefitting from its vast experience in the hospitality industry, Pargesoft develops modules specific to these requirements. With applications specially tailored for the industry, processes such as inventory, collective prescription generation, loss, compliments, and similar operational consumption are controlled effectively. Thus, monitoring of profitability and inventories per branch or restaurant is significantly facilitated.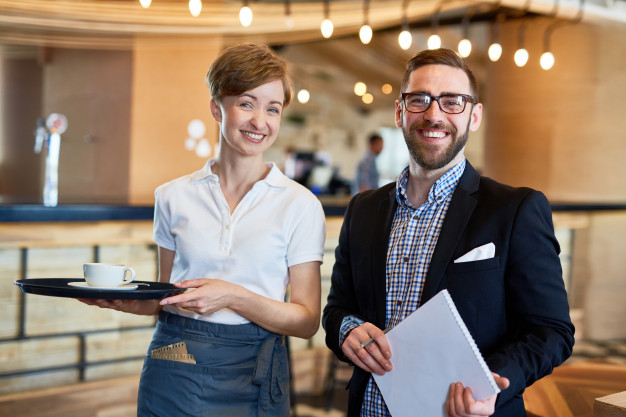 Automatically-installed POS solution
Point of sale (POS) solutions required at the sub-segments of the hospitality industry are standard components of front-office retail applications of Microsoft Dynamics 365 for Operations. This means sub-segments where payment and sale are made at a single point have a ready-to-use POS solution once integration is completed, without requiring any further costs or installation.
Pargesoft POS solutions further expand these core functions and meet all requirements of the hospitality industry with processes such as check monitoring, table applications, order and payment division.
100% compliance with legal regulations
One of the most important steps in the digital transformation of the hospitality industry has been the integration of cash registers (CR) with the Revenue Administration. Operating in full compliance with legal regulations, Pargesoft Hospitality Solutions are easily integrated with the CR devices in the market. Thus, all hospitality processes, from the first moment of payment to the prescriptions in the kitchen, run end-to-end on Pargesoft solutions.
Next-generation solution for restaurant operations
Your business speed will be increased with our restaurant solution which is easy to use and easy to manage. Because of powerful infrastructure and understandable interface, restaurant solution will be your indispensable.
Easy to use, Lucid…Ready to use
Training free, enabled kitchen ordering and POS operations
You are more powerful with the modular structure of Olimposs
24/7 Cloud Readiness
Our main goal is to make Olimposs POS as a fast, stable and functional application. It has easy to use UI. It is designed to take orders, track sales and manage your entire restaurant operations with less training hours.
Olimposs Restaurant POS
Act quickly with value-added services of Olimposs and make better decisions
7/24 Support
Our support center is open 24/7 to give continous Support for your operations.
Database and Security
Your information is secure with high-security infrastructure of Microsoft Azure..

Accessibility from anywhere
Location free working comfort by cloud based application.
We work for your success
---
We aim to facilitate the digital transition of the entities by POS integration with Olimposs Restaurant Pos solution.