Dynamics 365 Customer Insights
Use an intuitive and flexible customer data platform (CDP) to unlock insights and power personalized customer experiences. Unify all your customer data across the full range of sources to get a single view of customers in real time.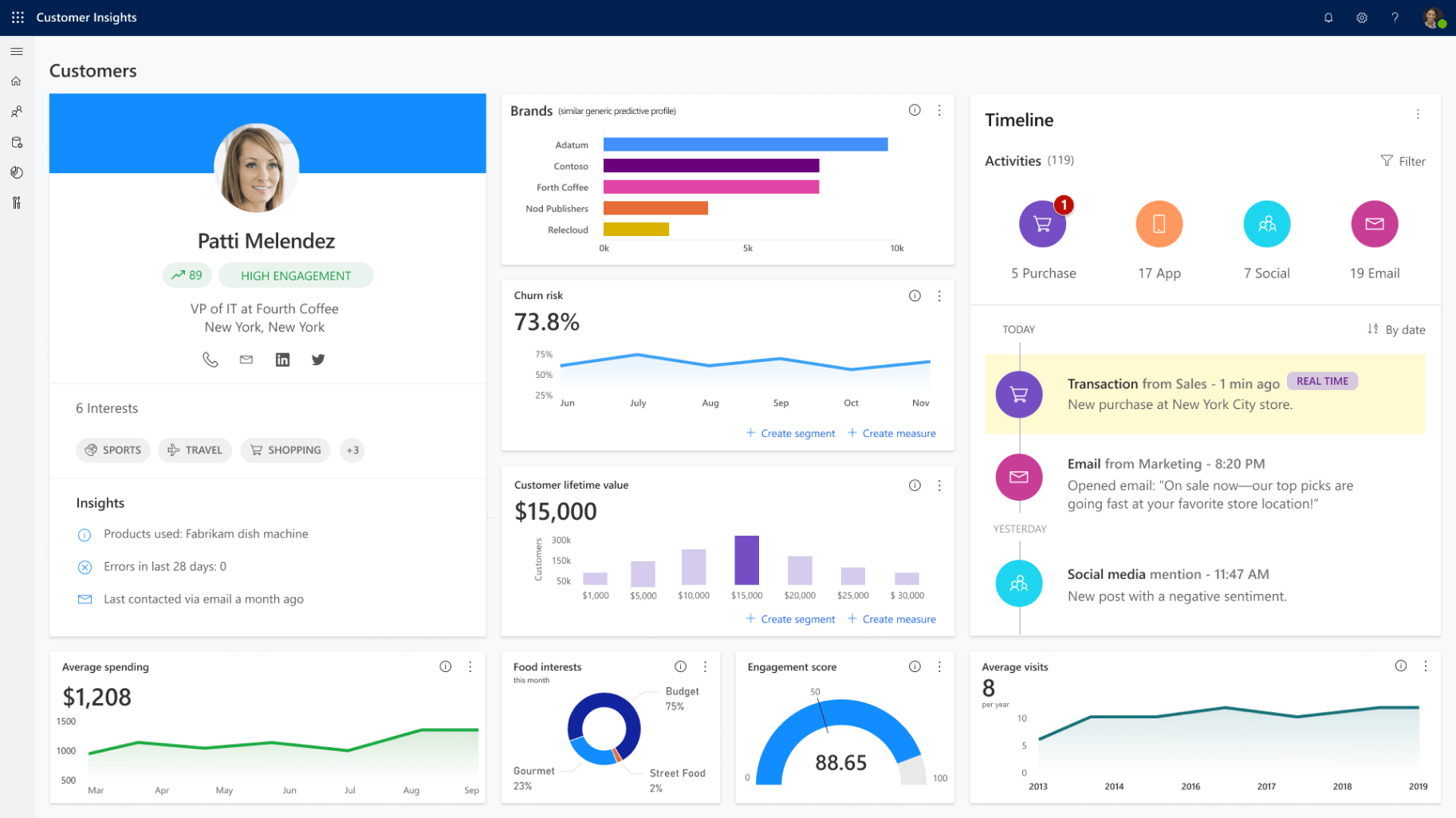 Make the benefits of AI a reality for your business
Maximize customer lifetime value with AI-driven insights based on unified customer profiles. Transform into a customer-centric organization where marketing, sales, and service professionals have the insights they need to personalize engagement. See results faster with a real-time enterprise grade CDP designed to deliver insights that employees can act on with minimal training and IT assistance. Perform high-speed analytical processing and customize the solution using Microsoft Azure and Power Platform.
Deliver personalized experiences with a 360-degree view of your customers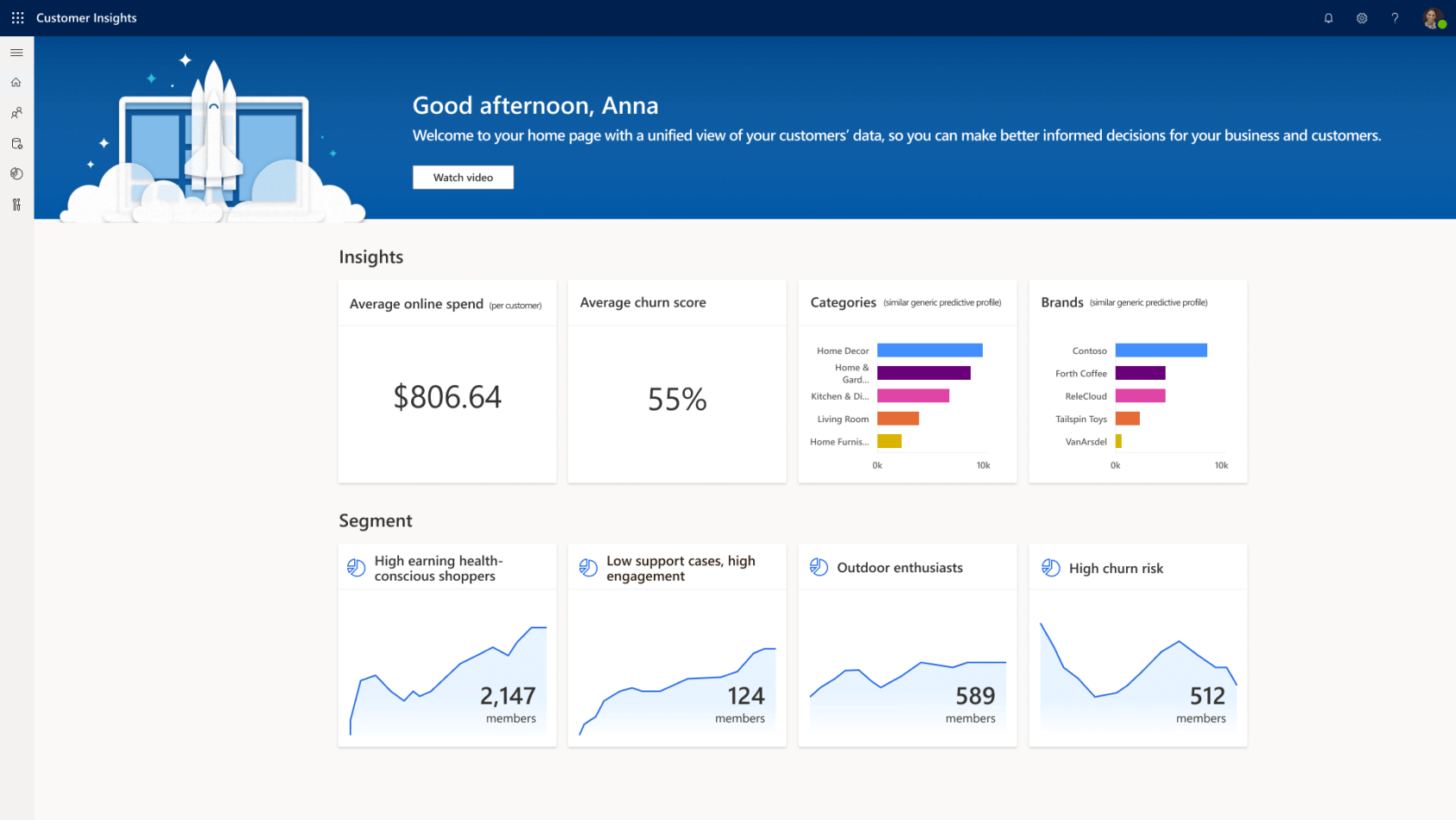 Get a holistic view of customers
Bring together all your transactional, observational, and behavioral data in real time with prebuilt connectors to create persistently up-to-date profiles for contacts and accounts. Unify your data by resolving customer identities with recommendations based on AI and machine learning. Enrich customer profiles with an array of first- and third-party signals such as audience intelligence from Microsoft Graph, product usage, market trends, and customer feedback.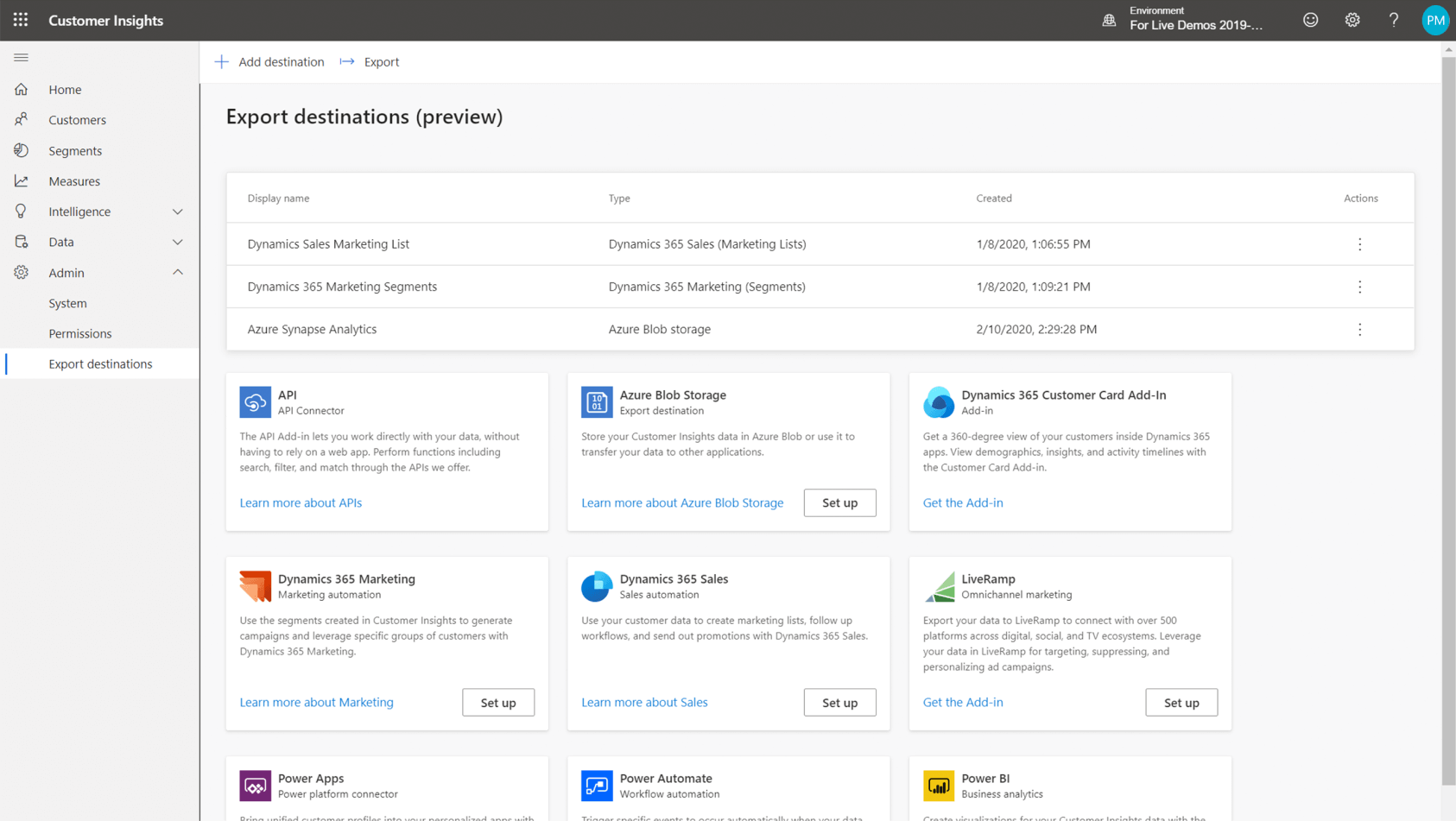 Discover insights and take action
Employ out-of-the-box machine learning templates to predict churn, next best action, and product recommendations. Discover new audience segments with AI-driven recommendations, or define your own. Activate real-time insights on destinations including analytics, email marketing, advertising, and customer engagement platforms through turnkey integrations with Microsoft and third-party applications. Embed Customer Insights cards into your business applications for contextual insights and informed action. Trigger workflows in response to customer signals by using Power Automate.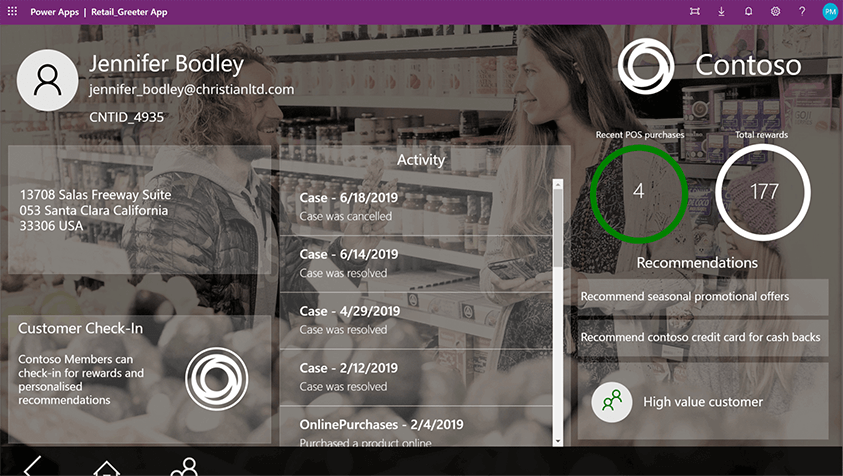 Adapt and extend the solution for your needs
Get started quickly with intuitive, guided experiences. Extend Customer Insights using Azure Synapse Analytics to combine customer data with financial, operational, and unstructured IoT data to build custom machine learning models. Connect your customer data with Microsoft Power BI to customize dashboards and reports. Build custom apps with embedded customer insights by using Microsoft Power Apps.
Give your business what it needs to succeed
Microsoft Dynamics 365