Traditional CRM and ERP can't keep up
Accelerate your business growth with Dynamics 365, the next generation of CRM and ERP applications.
Why Dynamics 365?
---
Dynamics 365 revolutionizes CRM and ERP by bringing together all forms of data with intelligence that enables organizations to evolve from reactive business decisions to proactive insights that empowers your employees to accelerate business results.
Your path, your way

---
Modern, modular apps that offer tangible and precise help for each function from end to end. They work seamlessly together and with your existing systems, so you choose the right path for your organization.
Thrive as your business changes

---
As things change from quarter to quarter, or even from second to second, Dynamics 365 can be customized to business needs. Plus, with the Microsoft Power Platform, it's easy to extend, tailor, and create customized solutions with Dynamics 365 to meet your unique business requirements.
Make smarter moves

---
Create more value by making it easier to take in signals from every part of the organization, learn from them, and take the actions that make the most impact.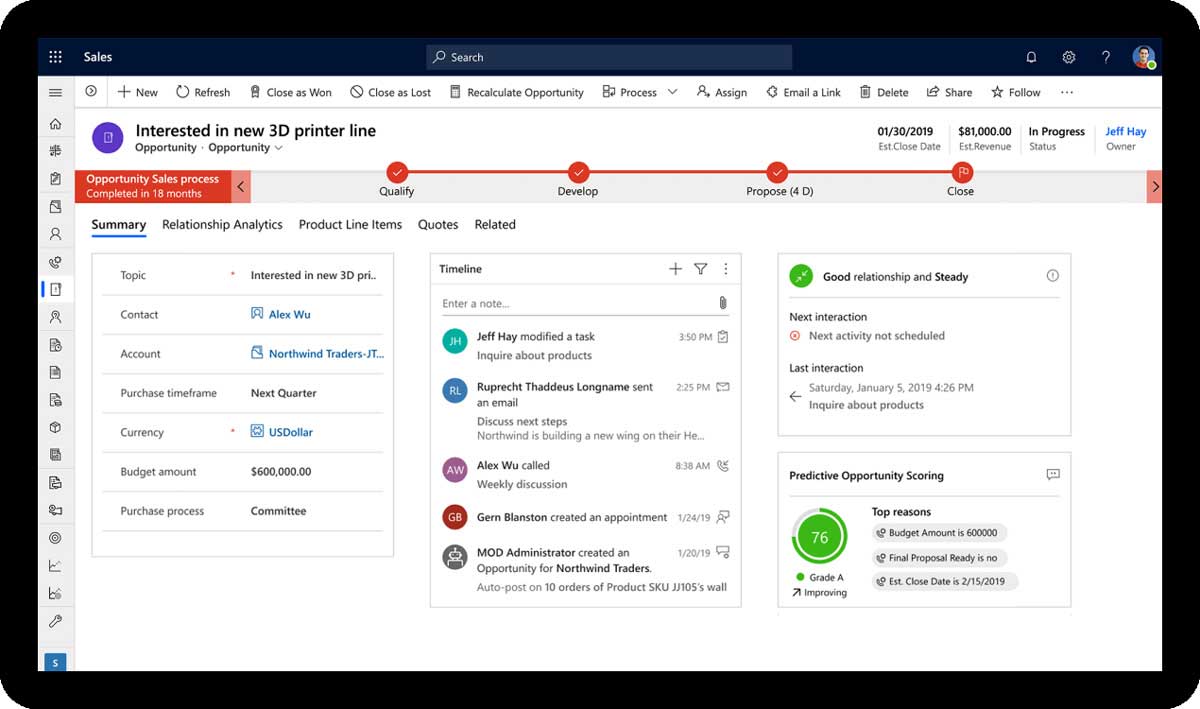 Unify your data. Get predictive insights. Achieve amazing results.
Make smarter decisions. Take actions that drive your business.
Dynamics 365 Sales

---
Find and build stronger relationships. Improve productivity and performance. Get a single view of customers.
Dynamics 365 Marketing

---
Find and nurture the right leads. Create connected customer experiences. Stay on top of market trends.
Dynamics 365 Customer Service

---
Deliver positive customer experiences—faster. Optimize resources and help technicians be more efficient. Reduce operational costs.
Dynamics 365 Finance

---
Redefine your traditional global financial management. Automate processes to increase efficiency. Decrease operational expenses and financial complexities.
Dynamics 365 Operations

---
Move from reactive to predictive operations. Automate and simplify your manufacturing and supply chain management. Maximize the life of your assets.
Dynamics 365 HR

---
Take the work out of managing your workforce. Streamline and optimize processes. Empower employees and set them up for success.
Give your business what it needs to succeed
Microsoft Dynamics 365
---