Microsoft Dynamics 365 AI
Enable the people closest to business challenges to resolve them using intelligent apps.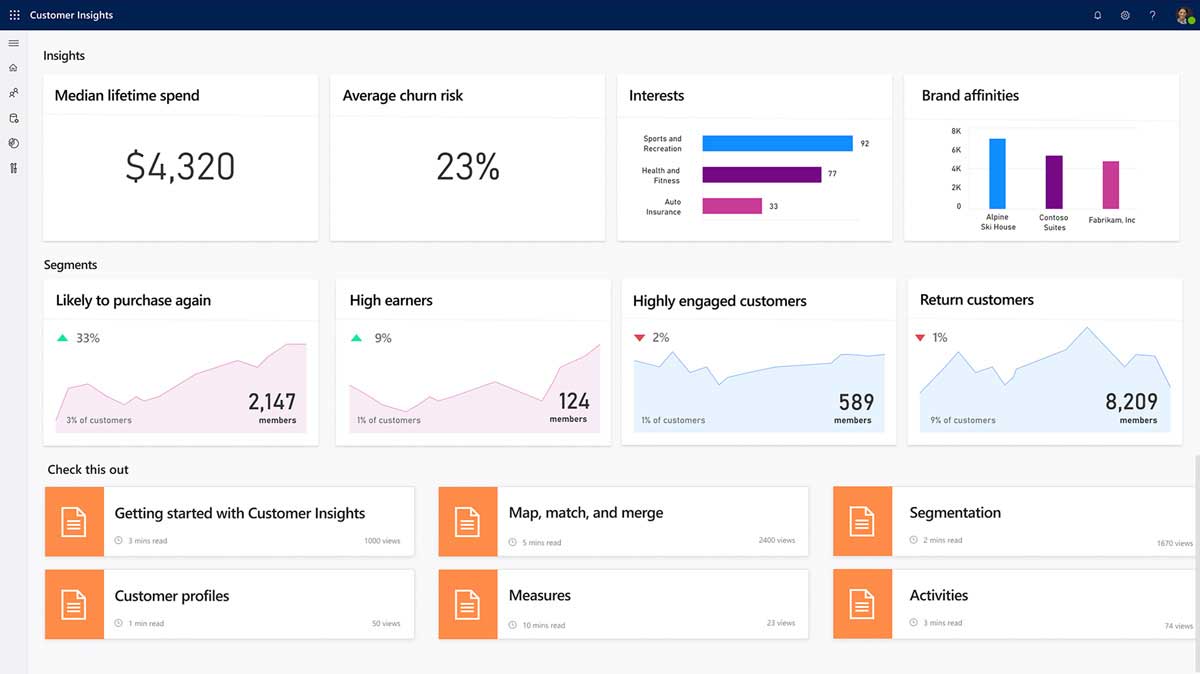 Make the benefits of AI a reality for your business
Clear a path toward digital transformation with AI, regardless of your organization's expertise. Whether your focus is on accelerating a single process or disrupting your entire industry, get there by making AI accessible and useful throughout your business. With Dynamics 365 AI, every group has the freedom to solve problems and make decisions on their own with the help of intelligent tools.
Transform on your terms

---
Simplify AI adoption with intuitive interfaces, detailed guidance, and apps that integrate seamlessly together for a streamlined experience.
Remove business silos

---
Gain a deeper understanding of your customers and organization by unifying relationships, processes, and data across apps.
Get in-depth insights

---
Make each touchpoint more relevant and responsive with proactive, data-driven insights into customer needs and behaviors.
Adapt to your needs

---
Easily adjust AI functionality for greater agility and faster adaptation to your market and customers.
Explore Dynamics 365 AI offerings
Dynamics 365 Sales Insights

---
Increase sales and improve decision making with AI-powered insights fueled by customer data.
Dynamics 365 Customer Insights

---
Gain a 360-degree view of customers and discover insights that drive personalized customer experiences.
Dynamics 365 Customer Service Insights

---
Leverage AI-driven insights to make better decisions and proactively improve customer satisfaction with confidence.
Dynamics 365 Virtual Agent for Customer Service

---
Resolve customer issues quickly with intelligent, adaptable virtual agents.
Dynamics 365 Market Insights

---
Respond to trends faster with AI-driven social and web insights that help you win fans and build brand loyalty.
Dynamics 365 Fraud Protection

---
Help protect your e-commerce business—and your customers—against fraud and improve your shopping experiences.
May 25, 2020
This year, at Build, we have an incredible 31 sessions covering Power Platform and Azure. This volume of sessions at a professional developer conference is a
[…]
November 14, 2019
Microsoft Dynamics 365 Business Central Incoming Documents; Some business transactions are not recorded in Business Central from the outset. Instead, an external business document comes into
[…]
Give your business what it needs to succeed
Microsoft Dynamics 365