In the summit in which important issues such as artificial intelligence, new generation cloud solutions, Internet of things (IoT) were shared and in which Microsoft shared new rising technological solutions in the process of digital transformation with the business world, also Microsoft Dynamics 365 launch was held.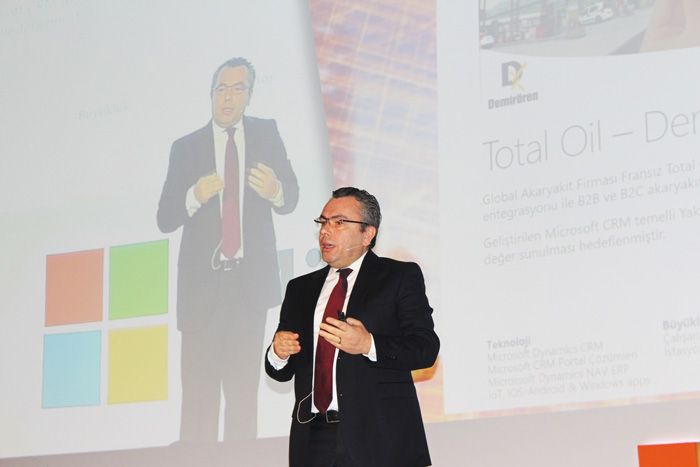 In the presentation by Pargesoft General Manager Kaan Altunterim to all the participants in the main hall, he shared "Total Fuelmatic CRM Project" they perform together with the participation of Serhat İnce, Total Oil Turkey Information Technology Manager, and the added value they have achieved.
In the first session of parallel sessions held in the afternoon, taking the floor again, Kaan Altunterim talked about how basic problems experienced in services sector are eliminated via Dynamics 365 by optimizing growth and with powerful workers and the increasing participation of customers in his speech on "business and technology trends in the service sector" under "Dynamics 365 / ERP and CRM for Service Companies". Expressing the fields in which Dynamics 365 has achieved competitive advantage, Kaan Altunterim said that this industry-focused, cloud-based and quick installed solution also had low total cost of ownership (TCO). Making an appearance on the final part of the presentation, Berk İnağ, Information Systems Manager in Tepe Güvenlik A.Ş., expressed their experiences and their achievements in ERP and CRM projects carried out within Tepe Group. In addition, the presentation, in which Dynamics 365 was mentioned as the only solution for end-to-end management of customer experience, project sales, resourcing, service production and billing processes, ended by expressing that the system contained business intelligence (BI) solutions and it was an integrated business analytics solution.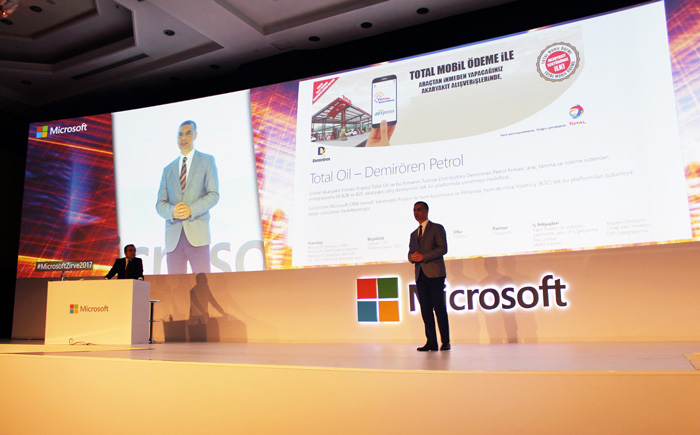 In the third and final session, Dynamics 365 Solutions Architect Volkan Acar from Pargesoft talked about the added value brought by Dynamics 365 Enterprise module to large-scale production businesses and approaches towards production process. The presentation, in which it was explained how Life Cycle Services (LCS) lowered the load in projects and increased success rates, was viewed admiringly with a crowded audience.